As of this week, Kobo, Nook, and Apple users can preorder my holiday novella, THE MOST WONDERFUL TIME OF THE YEAR, for just 99 cents! Because Amazon doesn't offer the option of preorders for self-published authors, I'm going to leave the price at 99 cents for a week after its official release (November 5th) before raising the price to $1.99. Be sure to grab it at the promotional price while you can!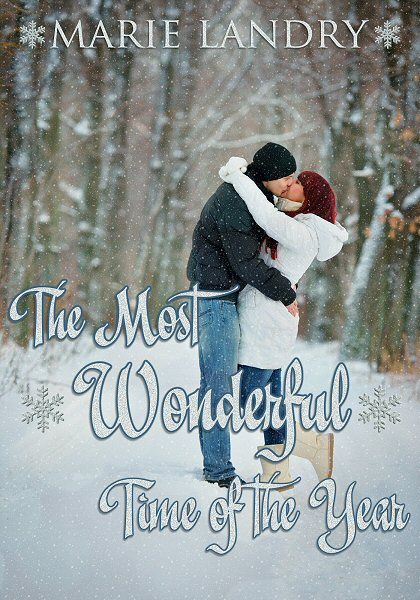 Christmas is the most wonderful time of the year, right? At least that's what twenty-year-old Ginny Bailey's grandmother always told her, and Ginny believed it until Grama died. She even put on a brave face the following two Christmases, carrying on Grama's traditions and decorating her house and café with Grama's favorite decorations.

But Ginny can't pretend any longer. When she finds out she's going to be alone for the holidays this year, her Christmas spirit goes out the window, along with her luck. Everything that can go wrong does, and Ginny just wants to spend the holidays hiding under the covers...until Dean Riley comes back into her life. With a shared past, old feelings begin to resurface almost immediately, and Ginny thinks Dean might just be the Christmas miracle she's been waiting for to help her remember why Christmas is the most wonderful time of the year.